Welcome to
Inspired by the Sea

Locally made arts, crafts and gifts with a coastal influence.
It's like a local art trail all under one roof.

Our seafront shop is open every day from 10.00 - 5.00 weekdays (Thursday 4.30) (Closed on Mondays from October to Easter)*
Open 11.00am - 5.00 Saturdays and Sundays
*Occasionally these days/times may be varied - please check right or on our Facebook page for up to date information.
Inspired by the Sea
is owned and run by John and Belinda Robinson. As well as being an outlet for local arts and crafts Inspired by the Sea is also the workshop where John and Belinda make a large number of the items offered for sale in the shop. We do also have a number of guest exhibitors selling through the shop. This enables us to have a wider variety of items available for sale in the shop and means that, hopefully, every time you visit there is something new or different to see.

Why 'Inspired by the Sea'? Because we are! The ever-changing sights, sounds and smells mean that there is always something new to experience - to be inspired by.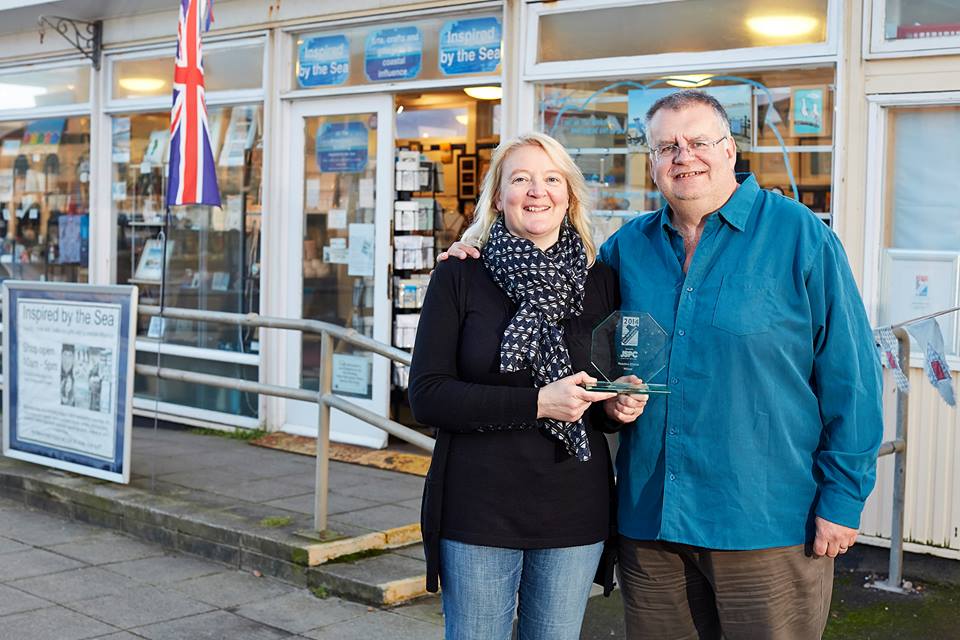 Tide tables

Tide tables can be obtained from Inspired by the Sea for a donation of at least 40p to the RNLI.
This site is still very much under construction. We would really appreciate feedback on what you think and what else you want to see on the site. You can let us know using the
contact form
,
or by
email
or on our
Facebook
page. Thank you in advance, we really value your contribution.